Christina & Thomas are leadpastors at OpenChurch, Copenhagen, Denmark and have been in pastoral ministry for more than 20 years. They live in Copenhagen and have 3 daughters, Celine, Natalie, Emmelie & 2 sons-in-law: Simon & Marcus.
In 2008 OpenChurch were established in, Herning, Denmark . Christina & Thomas together with three pastor friends and that Church is now reaching around 500 people in that region of Denmark.
In 2019 they planted OpenChurch in Copenhagen, Denmark & even though covid locked down the world – Jesus continued to build His church and OpenChurch did not just survive, but thrived. God used OpenChurch to bring His message of hope into every home in Denmark during Covid and even to the ends of the World… From New York Times to New Zealand.
Download pictures: https://flic.kr/s/aHskFT6vkn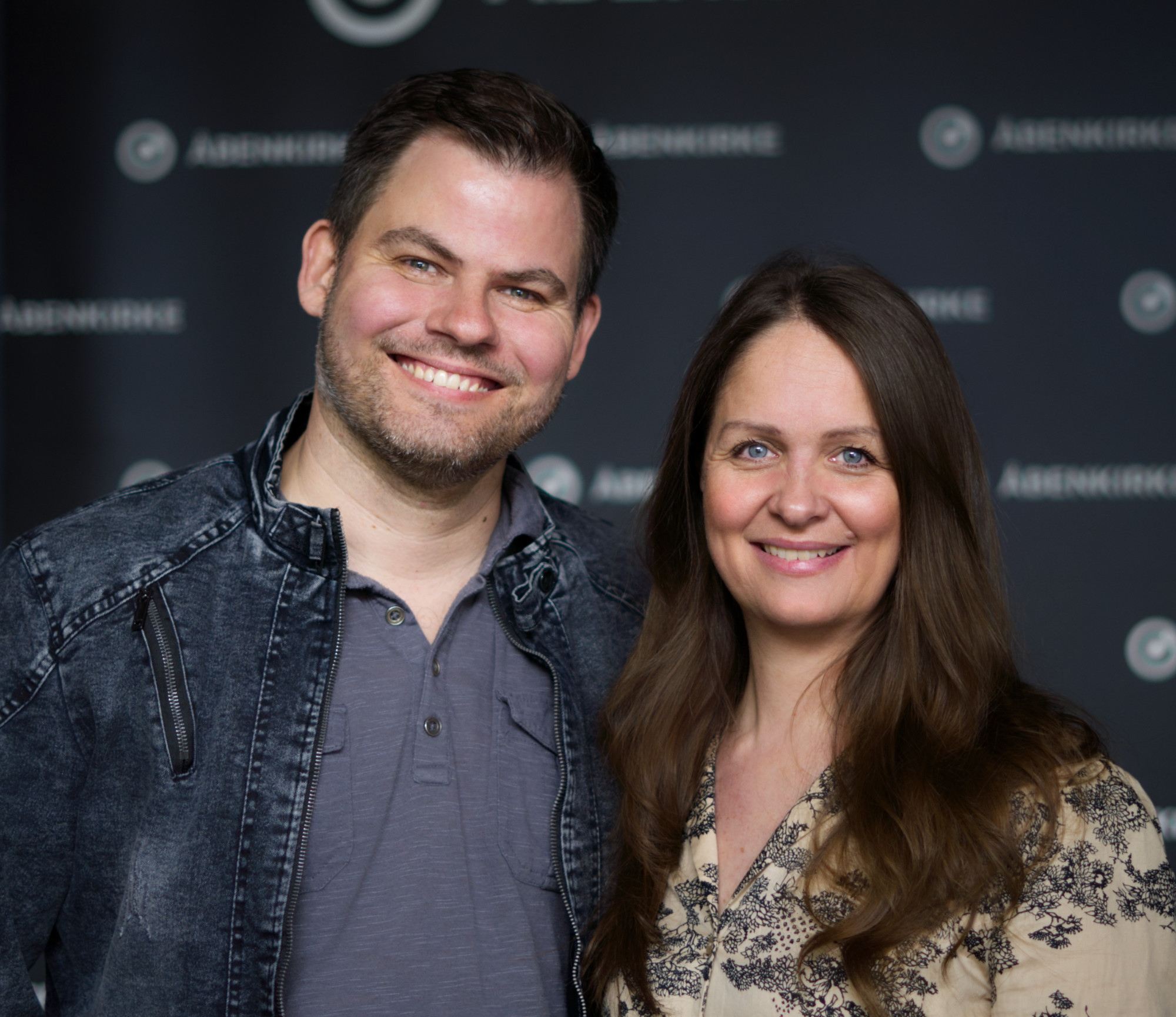 Thomas Christensen
Lead-Pastor & Friendly Viking Church-planter
Thomas Christensen is passionate about revival in Europe & around the world. He loves to build a bridge between the biblical principles and people's everyday lives. He always has a smile, good humor and a great story to tell.
6 years ago he started to see a greater breakthrough in miracles, signs and healings – Blind people seeing, deaf and mute healed and even lame jumping around in joyful celebration of Gods goodness. He travels extensively speaking at conferences, retreats, church gatherings and events equipping the church to live with passion, purpose, and power.
Christina Kjaer Christensen
Lead-Pastor & Churchplanter of OpenChurch, Copenhagen
Christina Christensen is passionate about leading people to faith. She loves to inspire people to take the next step of their journey with God and love to see/help people get intimate with God.
After being a teacher and worship-pastor for many years, she has been in full-time ministry since 2012.
Beside being a pastor, she has been a Teamleader at Alterna – a Teen missions-school and have a big desire for equipping, training and releasing young people. And for years she has been in ministry to inspire women to find their God-calling of their life.